Something exciting is happening. I am very excited to present a new game I will be working on!
Six weeks ago, on March 13 2021, I have officially started on a new game project, called Stranded. Below, you will see a demo video of the prototype I made in 3 days to showcase the concept.
In this post, I want to talk about what this game will be about, and how I arrived at its concept. As well as share my inspiration.
What is Stranded?
It is a strategy survival game I will be working on during my leisure time.
I love serene peaceful vibes and the idea of being stuck on an island in the middle of nowhere has come up a lot in my 3D art and drawings.
However, I never thought about making a game around this theme. Until one night at 3am, my sleep deprived brain got a little crazy, and I wrote this.
I had a simple composition of a stack of houses, with people on what appears to be a floating pier, and had a strange idea to make this into an actual game.
It was a rapid prototype – the people are just a sphere and capsule and they jump around with no animation.
However, I added music, a calm relaxing ambience and that immediately set the mood. Instantly, I imagined myself not reveling at a loud party but relaxing by myself on a floating pier in the ocean. At 3am, I was all by myself and my feelings peaked. Off topic, I feel like this would be a game that attracts Introverts lol. Just kidding though.
The above 3D environment was made years ago, in 2018, as part of Project Grey, a side project serving as a test to create procedural houses. It was honestly just a fun thing that never really took shape as I was never serious about it. That and even when I got the idea in July 2020, making a game is a lot of hard work and investment and I didn't want to start a new idea unless I was really sure I could execute it.
I didn't know it back then, but this composition would eventually form the baseline and inspiration for Stranded.
Fast forward to 2021, I have developed Unlikely Heroes, my prettiest looking 3D game, where I was the Technical Artist and Programmer.
Alongside other 3D projects, I believe I now have the abilities to take on such a challenge, and handle both the art production and programming as a fallback as I do not expect to be able to easily find collaborators early on.
In February 2021 I wrote a game deck listing 3 ideas I was really interested in to take further.
Enchanted Heroes 2, a 2D Idle RPG
Stranded (this one)
A science-fiction Tower Defense.
I shared the ideas with friends of various groups (gamers and non-gamers) and at the end, there was an overwhelming number of votes for one of these three ideas, and the one that got voted most was Stranded. I was surprised, as I spent equal amount of effort pitching the ideas and almost everybody I talked to lit up when I explained Stranded's concept, and proceeded to talk about it as though the other ideas did not exist. It was amazing.
It is not all the time you get a clear winner or decision to make, but on that day, I decided what game I was going to build.
At the core, I wanted to build a resource management and simulation game, as I love Tower Defense and Strategy.
This idea isn't solely about being alone and stuck in nowhere, but the core inspiration was a vibe of peace and calm. Not exactly things you think of when you play a real-time strategy isn't it?
That's why I am not trying to make this game be solely that. I want to try to inject some RPG mechanics. My core inspiration for that will be Stardew Valley. And that's when I thought that this game could be a twist, a blend between RPG and RTS. I don't know if the idea will work, but I believe it is worth a shot.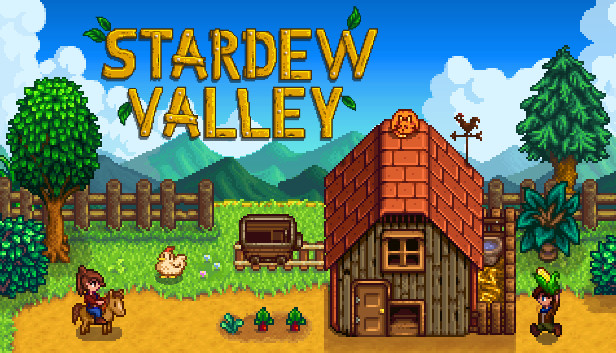 When I first played it, its intro hit me in the feels. It follows a story of a person who chooses to leave his mundane office job to do something different with his life. Quite an outlier and I kinda relate to that. It hooked me in immediately.
However, I never got through the game. It is too sandbox-y for my taste, and I got lost at what to do that I didn't have much motivation to play again. I think the biggest issue in the sandbox genre is the lack of goals. Most goals are made by the player rather than the game giving you specified objectives, but not everybody would give themselves goals to do in the game. And personally I happen to be one such player, haha.
That is why for Stranded, I want to have a main 'questline' that will guide the players. It is optional, but for players who need goals, this should give players some guidance on what the next thing to work for is.
Thus, what I imagine for this game is Stardew Valley meets resource management, in a survival setting.
You have to attract people and feed them, keep them happy and working
You research technology to improve Quality of Life, such a automation or electricity.
The game will have you start as nothing in the middle of an ocean and the end goal is a sprawling city.
For archiving of my thought process, I wrote the pros and cons of this idea at the start of the project to remind myself how I arrived at this decision.
Why I want to make this:​
– A really fun and cool idea, friends seem to like its premise​
– The idea of reaching different "milestones" of progression can add interesting depth and twists to the game​
– Had a lot of fun with resource management games, so I can see its appeal​
– I really love Planetbase and this could be some form of it​
– The sense of isolation can create interesting narrative and visuals​​
Why it may be a bad idea:​
– I have not played similar games very much​
– I am not as experienced in building base building games (from a game design perspective), compared to the other ideas here​
– Could still try to be more unique from existing games (look at Airborne Kingdom, Flotsam and Raft Survival)
Yes. The truth is I have not played or built a game similar to this, so it is risky from a game design perspective. I do however really like how much potential this idea has after discussing with friends.
I don't have any more pictures to share so I will end this post before it gets too wordy and I ramble on. I promise that future posts will have less words and more images and videos.
The next post will be about how I start building the base game.